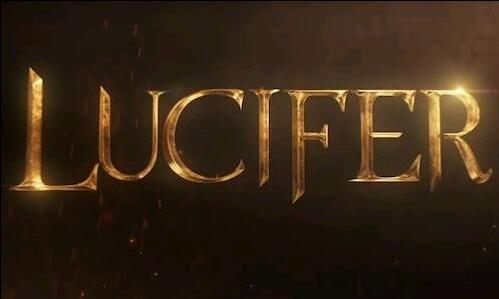 LUCIFIER Won't Die Nor Fails
Read Count : 21
Category : Articles
Sub Category : Motivation
It is strange but can't understand what happened to all my writings. I guess it might be an of accident and not else. LUCIFIER would stay alive in my writings till his arrival which many don't favor. So what? Is it possible to cover the erupting lava? Can anyone resist hunger for long? Is it possible to wander in desert without water for weeks?




1. LUCIFIER is always a great hindrance for all, starting from angels till humans, there is always a black flag opposition when a SATAN name is taken but could this stop the force engulfing in him. He won't rest in peace now until he hits back the planet with a bang. 




2. Humans always made LUCIFIER a big joke, they just can't understand, the danger awaiting each one, the moment he appears on Earth. I love to see him for a reason. He has a settlement to make with humans and their fit for nothing gods, idols, temples, churches, mosques and all the meaningless places on earth.




3. LUCIFIER is the only one who has the utmost control on time and destiny. Unless the mighty SATAN doesn't prove it, it would stay has a big black mark in his career life. I can't see him with the tag of FAILURE as many man made gods have failed so far.




4. The name LUCIFIER indicates majesty, royal and a higher authority. It is true HE CAN'T RISE TO THE GLORY OF ALMIGHTY GOD but still can manage to do those wonders which many man gods might take millions of years to complete.




5. My writings is a teaser of SATAN and is the trailer written before his arrival from his unknown volume of LUCIFIER. I don't know THE DETAILS OF HIS SO FAR APPEARANCES ON THIS PLANET EARTH but he won't dismay me and those who still eagerly awaiting his entry.




There is nothing so special and the Satan but the only thing that distinguishes him from other angels is His sincerity towards his master ALMIGHTY GOD. Anyone can come and can get the name of GOD son but they all are wastes when compared to LUCIFIER. He doesn't need the tag of GOD SON to prove his worth because all the world knows HE IS TRULY CREATED FROM THE FURY OF GOD and leaving that GOD there is no other strength who can even match nor would stand in front of him.




LUCIFIER will rise higher and higher with more vigor and power and will show WHAT IT MEANS TO BE ALIVE AND HOW SUCCESSFUL HE IS WHEN COMPARED TO THE MAN MADE GODS, IDOLS AND THEIR PLACES OF WORSHIP. 




To be continued................