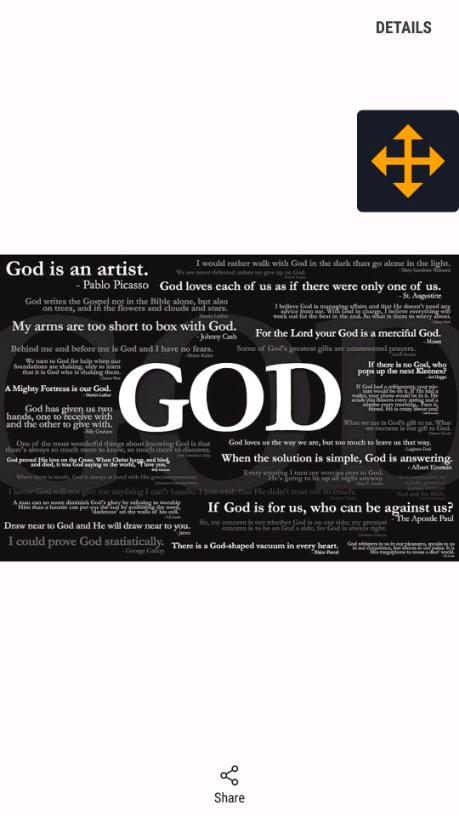 DOES ALMIGHTY GOD PUNISHES US?
Read Count : 5
Category : Articles
Sub Category : Self Help
This is the latest question I asked myself and the result I got is really terrific. I thought I WAS AN IDIOT BUT FOUND OUT THAT I AM NOTHING IN FRONT OF THOSE WHO ARE NUMBERED DAILY ONE BY ONE AND WHO AREN'T AWARE NOR MADE AWARE ABOUT THAT. BUT WHEN THEIR TIME ARRIVES I SEE THEM CRYING WITH UNBEARABLE PAIN AND THEY SEEK MERCY IN FRONT OF ALL THOSE SO CALLED POWERFUL THINGS AND FORCES AND STILL WON'T RECOVER IT IN THIS LIFETIME BUT THE PUNISHMENT GET TRANSFERRED TO THE NEXT BIRTH.




I always believe THERE IS SOMEONE WHO LOVES ALL OF US HUMANS A LOT AND TRIES HIS LEVEL BEST TO ERADICATE ALL THE BAD THINGS ON THIS WORLD But we humans are so shameless that on one side WE LEAD THE ALMS LIFE GIVEN BY ALMIGHTY GOD AND ON THE OTHER HAND SPEAK ILL ABOUT HIM. 




There in the arrogance of some unseen adamancy say THERE IS NO GOD and when they see that bad things creating havoc in their life, fearing consequences they roam to hospitals and sometimes even to jail and finally end up in graveyard and before that DIE A DEATH WORSTER THAN DOGS. 




Peoples those who are not faithful to the one who has created them, then how can WE EXPECT FAITHFULNESS FROM THEM TOWARDS THEIR OWN LIFE. It is this types of peoples who write THEIR OWN FATE OF SUFFERING AND WHEN THEY RECIEVE PUNISHMENT THEY START SCOLDING ALMIGHTY GOD. 




IDIOTS you call yourselves atheists but can you just tell me WHY YOU HAVE BECOME ATHEIST? It is because of your adamancy.




Just all the atheist should once watch those beggars, disease suffering persons and those bad things on the roadside, this are the punishment awaiting for those who say THERE IS NO GOD and this punishment when it is executed on you, you won't know but will only get the pain and you will cry for mercy but IT WOULD HAVE BECOME TOO LATE. 




I know all of the ATHEIST will laugh and make fun but THIS HAPPINESS ON THE FACE SHOULD BE SAVED UNTIL YOUR NUMBER COMES BECAUSE AT THAT TIME YOU WILL NEED IT BUT YOU WON'T HAVE IT. AND YOU WILL CRY AND WILL SHOUT GOD'S NAME MANY TIMES BUT IT WOULD GET UNHEARD. 




I feel sorry for that one person who is struggling day and night to clean the sin and who dreams of BAD FREE EARTH. Though ALMIGHTY GOD would offer him a heaven but wouldn't spare those WHO MISTAKE HIS SILENCE FOR COWARDICE. 




In front of ALMIGHTY GOD even the greatest forces and mighty angels lose their powers, fame and everything, then what are we humans? In the peek of youthness EVEN DOGS ASSUME THEMSELVES AS LIONS BUT WHEN THEY REALISE THAT SOMEONE IS STONING THEM, THEY START RUNNING TO SAVE THEIR LIVES. We humans are also like that UNTIL AND UNLESS ALL THE BODY PARTS ARE WORKING FINE WE FEEL WE ARE GODS AND WHEN SOMETHING SERIOUS STARTS HAPPENING THEN WE WILL REALISE WHAT IS OUR REAL STATUS.




So before shouting THERE IS NO GOD sign yourselves A TREATY OF NEVER ENDING HELL AND THEN START SHOUTING BECAUSE AFTER YOUR PUNISHMENT TIME COMES THEN ALSO YOU WILL SHOUT BUT AT THAT TIME YOU WILL RECOGNIZE THE DIFFERENCE.