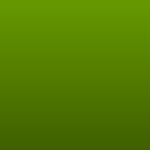 A Fantasy; The Dream
Read Count : 15
Category : Adult
Sub Category : Erotic
   Mmm, I can't wait until my experience, where finally I get to have my fantasy fulfilled. For so long now I've been awaking to find myself hot, wet, and breathing hard, with pulses of excitement coursing through me, making my blood boil settling in my center. 

I just can't believe that this recurring dream has such an utter physical effect on my body and mental state. 

   

 Miguel kissed me on his way out the door, he teasingly bit my lip, than he whispered "soon all your dreams will come true, and you will live your fantasy dream, if you dare. He said; I hope that you enjoy it as much as I am going to enjoy controlling it! I couldn't help but wonder what he meant by that. 




I drifted off to sleep thinking about Miguel's words and what they meant. The dream is always the same; I've got the music blaring as I am cooking Dinner in a White Breast less Teddy, G-String, Garter, and Fishnet Stockings with high heels wait on Miguel to come in from work when there's a home invasion involving Six people. 




They grab and gag me and the next thing that I know I am spread out across the table with someone pinning each limb. Someone grabs my hair pulling my head up and back. The gag was yanked out of my mouth. I tried to scream as an 8 inch dick was forced between my lips and rammed down my throat, I felt a hard slap across my ass, then my ass cheeks spread wide as a huge cock is forced in and out of my tight little pussy.