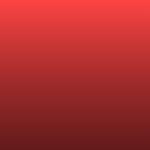 Demons Win
Read Count : 3
Category : Diary/Journal
Sub Category : N/A
I fight my demons 💀 on a daily

They got me thinking I can never win.

Should I just give in and die. What's the point of fighting a struggling battle that you cant get ahead of. Half step forward just to be dragged back down. Ever feel like the hole you in just never seem to climb out of it. It's like I have a bad cloud over top just nonstop pouring rain into my hole I call home. Fight with every ounce inside me just to get an inch in life. Brought more tears then smiles. I ask why I am alive. But nobody speaks back. Googling what's the best way to od. Had many friends die to it. Maybe they had the right idea. I been a failure since birth. Failed at being a schooler failed at being a son a brother. Worst failed being a father. So much pain inside of me. Death should choose me long before I reproduce. My child doesn't deserve the pain I will bring them. This life I was giving wish I wasn't. Laughter and smiles I Invision but it's just my demons getting that last laugh. 
Comments
Honour Zet

Find a church of real Christians, not traditional / religious Christians, but "born-again" Christian churches, the type that is able to cast out demons. Your situation is not a unique one... Born-again Christians have a cure for such. Attend church like you are crazy, attend church as though your life depended on it... Deliverance will come. Your freedom is at the altar of a church! Yours is to go there and participate.

Jan 25, 2019