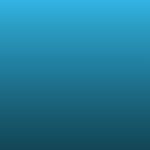 Fate And Free Will
Read Count : 1
Category : Articles
Sub Category : Lifestyle
      I've come across a writing prompt that I thought was very interesting. Which controls our live fate or free will. Everyone I've asked likes to say free will, and I don't blame them. We control what we eat, what we want to wear, etc. Hell we even control when we die half the time.

      But I say fate is the thing that controls us. Where we're born, when we're born, and that we all die at some point. We can't control the start and the end of our live so who can say that it's all free will. At the end of the day fate chooses how long we have on this earth. How long we play the cruel game of life and death without the majority of us thinking about the end.

      Very fun argument in class. I picked this side because when the teacher said to walk to the side of the room you agreed with. Nobody chose fate so I stepped over announcing it was for the sake of argument. Very fun discussion, maybe continue it with your own post, whatever floats your boat.