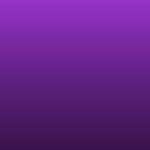 Special Thanks To:
Read Count : 7
Category : Diary/Journal
Sub Category : N/A
I can say today is @writersoutlet day for me because I think I need to say big thanks for Jared for created this awesome app. I joined so many writing app before. Including the poetry community also, no need to mention that name tho. But guess what? It did not make me feel "welcome home" like @writersoutlet done it to me so far. 

I made friends around the world. I know Some of you are good friends to me, some are strangers, some are good readers etc.

Well I'm not perfect also. I'm only human and I make grammatical error sometimes but I'm glad Jared still keep this app. 




Oh I also say thanks to all comments I got on my post.  Actually it was keeping me to write. I love all your comments and word to me. Means lot. So let's grow together. 

It's your day, @writersoutlet. 

Let it be written.