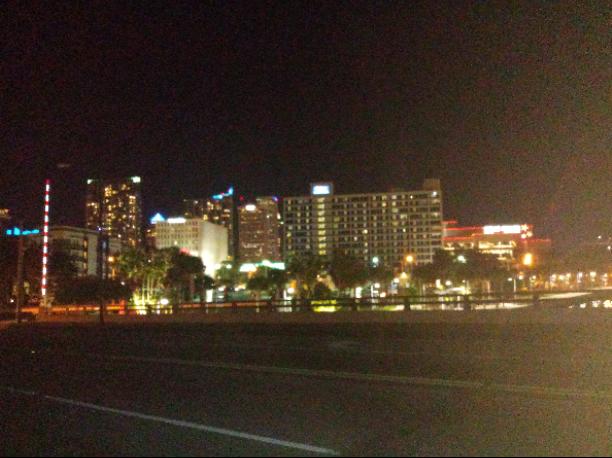 Working Downtown
Read Count : 5
Category : Diary/Journal
Sub Category : N/A
Lately I have been writing several pieces about the different events and places I visit during my day working with Tampas Downtown Partnership. With so many exciting places and incredible people around me and fulfilling my role as a guide I wanted to take a minute and just comment on what it means to me, and why it fills me up so much, doing what I do as a Guide for this organization.




It wasn't that long ago I was behind bars. My experience, on a social level, was completely restricted and monitored. I was starving for attention, to be noticed and acknowledged, but it didn't matter how well I got along with anyone considered as a "freeworld" person, the regulations for fraternization were strictly and rigidly enforced. I learned to enjoy the visitors, teachers, ministers, and staff that i met in prsion, but knew that my circumstance would not allow me let any of them see how much being in their presence meant to me. 




Though I walk along the Riverwalk, or offer directions at the Convention Center, I am free now to be me and I can't help but to pour my whole heart into it.




The contrast from prison life to freedom is still so vivid and fresh to me. I spent 32 years holding myself in check, withdrawing from people, and being moved from one institution to the next. The world inside is stark and dull, the corners sharp and clear, the place made to warehouse the degenerates of society. It doesn't matter how they depict it in TV, the reality of it does not invite any attention whatsoever.




Now, and I hope never stop feeling this way, I feel like I am a part of life and living. The buildings and lights, the people and the smiles, God help me, I am totally enamoured by this freedom.




It is so much more than I ever dreamed laying on my bunk all those years. Going into the Ulele and seeing their smiles, merely because they see me walking in. It does things to my heart I can not describe. Or how it feels to be being called on because someone needs my help...




One of the biggest battles I faced in the joint was filling my need to belong and to feel useful. I always found a way to survive and had many occupations that kept me motivated and learning while i was there, but nothing I ever did in prison filled me up the way it does being here in the heart of downtown doing what I am doing. I feel useful here.