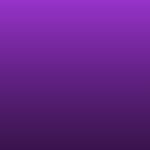 Category : Poems
Sub Category : N/A



I don't think you'll ever get acquainted,

neither in the moment nor in my dreams,

did not expect to love you this much.





All the things you've done i know it's true,

I love all your imperfection, it makes you perfect in my eyes

Love, always remember i'm always at your side.





Being with you really complete my day

I will dauntlessly fight for what we have

Though it's vague of what we really are

But i know in the end we will end up each other's arm. 





I don't need expensive gifts to make me feel special, your time is enough for me baby

All the things in this world you're the only one i need





Always remember i got your back, when you feel down? I'm here to lift you up

When you feel like no one loves you i hope my hug will do, 

Baby you're awesome in your own way and iloveyou as long i'm still breathing.