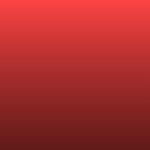 Wallflowers
Read Count : 15
Category : Poems
Sub Category : N/A
Morning a new day and bright sun shine upon peeled the paper. 

Beautifully ancient stencil  colored art.

Gets a eye wondering if it faded. 

It old but never forgotten.

This old maid placed upon her chambers decor.




Shrinkage the darkness in corner of her room.

Hoping the detailed of sunflowers and maroons speaks a lady is pleasantly strive in life.

She not dying,she at peace.

She smiling at each connected petals on the wall..

Look at the unity of them all.




Unbroken,unchanged 

No hands replace the image that beguile an old aged heart well.

The smell of stale glue and finely pressed pressure,a tribute to her time indeed.

Rest upon her soul,she sleeps peacefully.