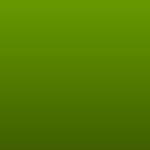 Lover As The Whore
Read Count : 11
Category : Poems
Sub Category : N/A
The Lover, As The Whore




My authority yield to temptation 

In finding forever in your arms,

For there is no ending, but to keep waiting

And to become accustomed to harm. 




Maybe it's the way that you remind me

That you have yet to fall out of love


Each time you mention his name-and blindly

Fervor occurs-when eyes reflect stars above.




Maybe one day you'll say my name the same.




Until the day where my name has value,

Keep me as the sunshine in your pocket,

Though naked eyes witness rays of blue

As I drown in the scent of your perfume. 




I don't know who I am anymore-

Loving myself is a choir 

And my only wealth is the coin I drop

To become the lover as the whore.