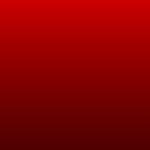 Adolescent Girl
Read Count : 4
Category : Stories
Sub Category : Thriller
You're now in tomorrow! The one you afraid of it yesterday! Okay. What's the difference. Nothing just another lost day, another day without doing anything. Just my fear from the future, another day I still can't find myself, another day....

Hurt isn't it? When you spend your youth days hurt really. When you sleep during the days and wake up at nights even to don't see anyone, even to nobody ask you about your loss, about your life. All that pain when you run from your bitter reality to your imaginary world, where you're free!

Tell me what you know about freedom?

That's a question only you can answer it. Look in your deep soul about what you want from this life, and fight for it. That's your moment believe me i fight and fight everyday and everybody for nothing. I don't have dreams anymore, everything is just a lie and I hate lying. I try so much to fulfill my dreams to find myself but in vain. Ok i know there's something beautiful behind all this monstrous doors, i know there's God watching us, but words make me feel nothing anymore. I hate when someone advise me, i hate when i wake up in the morning to go to school or something. I feel like numb, i don't know what's it did I smoked so much yesterday or is just a adolescent painful phase and it will pass?!

Oh God my body doesn't want to live that, my body doesn't want to stay in the bed, it doesn't want to do the same boring things again. I need a cigarette to break my drunk head from sleep, god i had smoked all the box, my smell is like an old chimney smell. My heart like a tomb have so much witnesses from dead dreams. 

I dreamed of being an engineer or a pilot, i practiced sport always. I had reading a lot. I had a life then.

And now?! What changed?!!

I don't know my friends, I know one thing just I hate my society and it habits. 

I blame my parents and all my family about my loss who I'm responsible for it, I blame them even to don't feel sin, and believe me is it a bad feeling. 

I always say I'm a stronger girl and I don't want anything from this life but I'm lying. I want everything, but I don't do any effort because of my fear, i don't want to believe that a message make me happy, a call make me happy, a chance of a new job make me happy. And the most thing that make happiness is learning new things. 

Hey! You didn't feel bored at me yet,.

You're a weird person people. You have all the possibilities all the freedom to do what you want. You have a magic inside of you. Your head, your mind, even your ideas, use them, their are free, don't be stupid emotionally, don't think about people , they're the cause of your loss with their boring talk and them complaints every day with them laziness. With them hypocrisy. Just be you, live for yourself, take the chance, don't give up. And whatever happens, remember you're a human soul, you're a sacred thing.

Just smile...