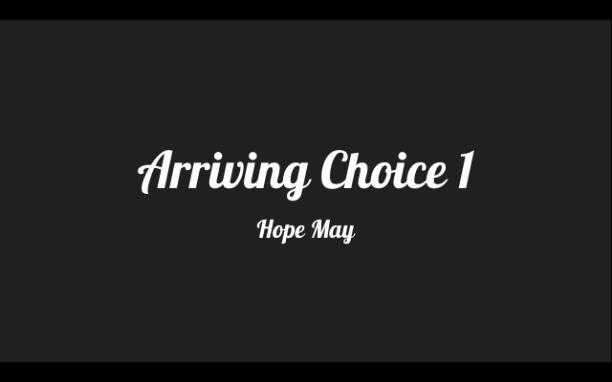 Arriving (Choice 1 Part 2) ~ Hope May
Read Count : 7
Category : Books-Fiction
Sub Category : Adventure
You): "I have no idea where I came from. All I remember is me waking up and I was on a path. This person ran in the direction of a path branching off of mine. I ran after him, hoping if I caught up to him I would be able to ask him where I was. Next thing I knew was, walking up to the front gate here, where I meet you guys."

(Lilly): <She examines you to see if you are hurt> "You have no physical wounds,  but once we put you in a house you to stay at, i'll have the town doctor examine you from amnesia."

CHOOSE

1. Stay at the house they are offering 

2. Reject their offer and find another village to stay at.