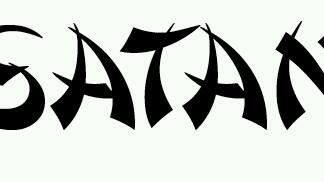 Lilith's Lineage
Read Count : 9
Category : Stories
Sub Category : Fantasy
Bible has mentioned a lot about Adam and eve and Genesis 5 gives details about the lineage of Adam to Noah but when it comes to lilith it says that angels sent by GOD threatened her and even killed 100 of her childrens daily and that angels were senoi, sansenoi and sammangelof. 




1. The story looks foolish as the Bible itself. It has made ALMIGHTY GOD a killer and has made GOD a ruthless monster and I don't understand HOW CAN AN ORDINARY BOOK TO MAKE CERTAIN FOOLISH THINGS TO BELIEVE CAN DAMAGE THE RAPPORT OF THE SAME ALMIGHTY GOD WITHOUT WHOM THAT BOOK ITSELF IS NOTHING BUT A MEARE DUSTBIN. As a author of that book they have forgotten that ONE WHO CANNOT BE SEEN NOR HEARD AND IS THAT A TRUST OF COUNTLESS FOLLOWERS CANNOT BE DRAGGED AND DAMAGED FOR THIS TYPES OF LOWER GRADED SIN OF KILLING SOMEONE'S CHILDRENS. THE FORCE THAT LIGHTS EVERYONE AND WHO FEEDS THE WORLD HOW CAN HE BE A KILLER? 




2. It is not only here but in many cases ALMIGHTY GOD is brought down and some useless fellows fit for nothing are praised as if they have done something great. SATAN Condemns the book and says not to act too smart because it is just a written scripture by those archangels followers and nothing else. 




3. If you write something it should be in such a manner that even the reader should feel great by what Bible has done is it is showing how cheap it can go to make itself greater than GOD But what is the use? Lots of books prior Bible was famous before its arrival and in future some other book might gain more importance than Bible itself and Bible might become like those older testaments filled with dust and nothing more. 




4. As far as I am concerned I just don't believe a lady like lilith who is believed to be the iconic role model of present generation girls can ever or would have even stayed with some male because if she left Adam itself then how can see ever stay with that monster. 




5. About that 3 angels, they are ordinary angels and if she is demoness she should have swallowed them but instead she fears them as if she is a fearing women. A dare devilish lady like her can't fear but would finish off the enemies mercilessly who dared to cross her path. 




Until and unless she is in the place of GOD she would fear HIM But the moment she has come out of HIS place to the dark world those angels should fear her not she. I think Bible has just shot bullets in darkness to show how good is it in composing stories but fails in the contents. 




NOW SATAN IS WATCHING HOW LONG WOULD IT KEEP ON FOOLING THE PEOPLE WITH ITS STORIES. SOME DAY ALL OF US WOULD SUFFER BECAUSE OF THIS BOOK AND ITS FALSE STORIES. I always pray ALMIGHTY GOD that all this types of fearful characters should come to life, if they become true and come alive on the earth then we people should pay for those sins not committed by us but by someone else.