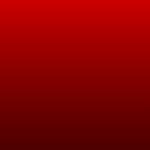 Category : Poems
Sub Category : N/A
Purity,defined by the very drop of soul.

It simplified to clear existence of peace.

Therefore if humanity desire world class community,then us needs to see each other equally. 

No superiority under the first person born.

Why should the after creation put an after thought in our minds?




The reality cannot stand boredom and boredom is calmness.

Filter in silence is golden around.

Where art of miracles have ye at serenity.

Thus here we are coming into our transformation. 




An elightment, ripple effect the forces advert to chaos nearby.

It any guesses, we should raise awareness for  your lives.

Bring one self to the light.




Brilliant homecoming. 

We all survive, we all won't say goodbye.

Knowing that very moment give in means the enemy has win. 

We sure do not want to that happen,which why half of millions billion are Christians keep their fate.




Whether they are an pastor,volunteer or an nun etc,their hearts like P.o. the panda found that inner peace.

We need to connect with a great potential..

Take self and life not for granted.