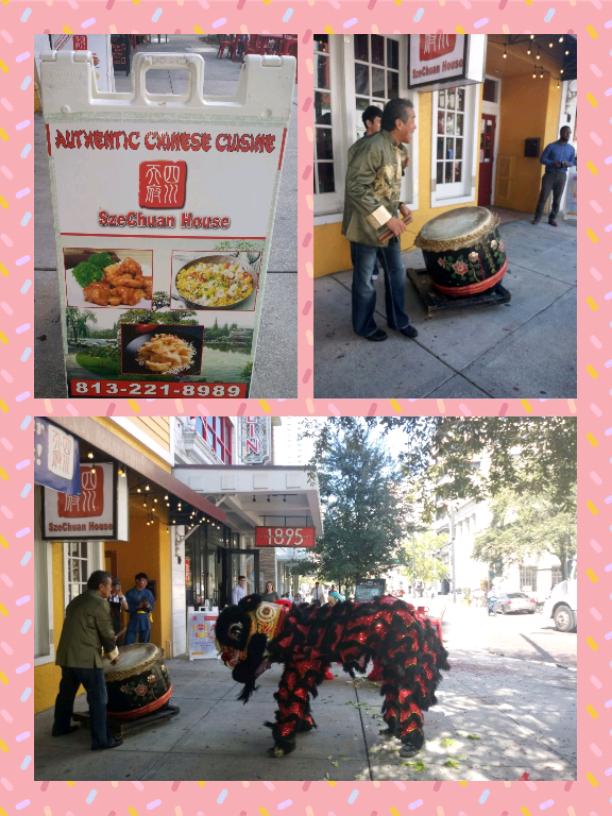 TzuChuan House
Read Count : 6
Category : Articles
Sub Category : Travel
Right here on Franklin and Twiggs, almost dead center of Tampas Downtown, you will find an Authentic Chinese Cuisine restaurant that is by far one of the best I've ever had. 

Whenever I pass TzuChuan I am greeted by a young Asian woman who stands outside with samples of some amazing dishes served up in this place. I always stop to say Hi and, of course, to accept some of whatever tastey treat she is teasing us with. 

Today when I passed they were celebrating the Chinese New Year and my little Sister had just posted several atricles about it here in the Writer's Outlet. I was excited to see what she had written as I moved closer to the celebration. There were people dressed up as dragons and they were dancing to the beat of this huge drum a man was beating enthusiastically on. I was rooted to the sidewalk.

It's one thing reading about an event on paper, or in this case - through the app, and something altogether else experiencing it in person. I could feel the vibration through the ground and when someone on the sideline pulled out an entire wheel of firecrackers and lit them off.... 

Dude, the ensuing crackle was tremendouly loud - like machine gun fire. Sulfur smoke filled the air and those who barely noticed before were now totally focused on what was happening over here. It demanded attention and I loved it!

TzuChuan House did their thing in style and with an unreserved pride in their tradition. 

I'm grateful to have been able to witness it and have marked my calendar for next year. I want to see the whole thing next time. It was pretty amazing.




Happy New Years (Kong Hee Fatt Choy), guys!