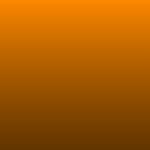 Category : Poems
Sub Category : N/A
Little stars,drawn me in a dream I love to share.

I had lost many whom acclaim to care.

I have but one friend and one God here.

Spare me the next consequences in the air.

The future is rest of my life no one needs to know.




The  nights are disturbing slow. 

I would go alone.

Hopelessly successful and happy,I need it.

I seen it so not easily retained. 




I wish upon a star.

Please take the side and bewildered me beyond my sleep.

I had no souls to kept me at bay.




That reason why I am cry in vain.

I even pray for little claims.

I do not know if he cast me catch. 

No one must know I am slipping.




No one knows what I am thinking .

No one must not be anymore pain draining.

No one goal but mines sinking. 

How on earth will I began dreaming?!