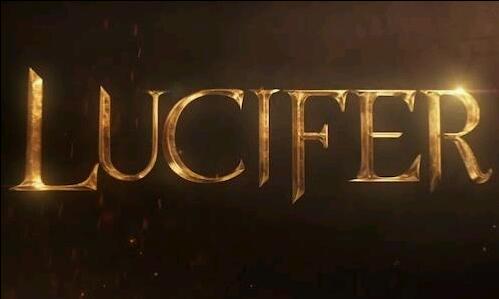 LUCIFIER Vs Samuel Finalised
Read Count : 12
Category : Articles
Sub Category : World
LUCIFIER replied GOD, YOU KNOW ME I DON'T CARE FOR POWER OR FAME BUT A PLACE WHICH CAN'T FAVOR ME, EVEN THOUGH IT IS HEAVEN STILL I WON'T DESIRE IT. IF I LOVE SOMETHING AND EVEN IF IT IS NOT OF MY RANGE STILL I AM READY TO MOVE WITH IT. YOU ARE A VISIONARY POWER, YOU KNOW WHAT I PREFER TO SAY




1. IN THE EARTH, EVEN THOUGH ALL OF THE CREATURES SHARE THE SAME COLOR RED AS ITS LIFELINE STILL WON'T UNDERSTAND WHY YOU HAVE GIVEN THEIR BLOOD RED COLOR. RED INDICATES THICKNESS NEXT ONLY TO BLACK BUT THEY WOULD BEEN FINE IF YOU WOULD MADE THEIR LIFELINE TRANSPARENT. 




2. THOUGH THE WORLD WOULD HAVE HUMANS STILL THEY WON'T FOLLOW HUMANITY AND YOU KNOW THEY WILL DO ALL INHUMAN ACT AND WILL NAME YOUR TITLE THE SATAN AS A RESPONSIBLE ONE. WHICH IS CURRENTLY HELD BY ME. AND SO I WILL BE THE RESPONSIBLE PERSON.




3. I HAVE SEEN THE FUTURE OF EARTH, YOU WILL SOMEDAY OR THE ANOTHER WILL DESTROY IT DUE TO THE ACT OF THOSE INSANE MINORITIES OVER INNOCENT MAJORITIES. THE ANGELS WHO SURROUND YOU ONLY KNOW TO BE WORSHIPPED BUT WON'T HAVE THE DESIRE TO TEACH THE REALITY. THEY WILL ONLY CREATE A VIRTUALITY MAKING IT SENSE LIKE REALITY IN WHICH EACH ONE WILL FEEL HE OR SHE IS THE GOD.




4. THE ARCHANGELS HAVE NOW STARTED THEIR WORK OF MOLESTATION AND BY SOME TIME THE PEOPLE LEAVING ON EARTH WILL COMPLETELY SPOIL THIS PLANET AND WITHOUT KNOWING WILL ALSO BECOME A SLOW POISON TO THIS PLANET.




5. WHO ARE RESPONSIBLE FOR ALL THIS? YOUR ARCHANGELS. THEY HAVE NOT ONLY SPOILED YOUR HEAVEN BUT ALSO THIS EARTH ALSO. I WON'T STEP YOUR KINGDOM UNLESS I FINISH OFF THE EVILS IN THE UNIVERSE. TILL THAT LET ME BE CALLED YOUR ENEMY. I WILL WAIT HERE TILL THE TIME OF THAT GREAT DELUGE OF THIS PLANET. IF I CAN CLEAN I WILL COME BACK TO YOU WITH YOUR CLEANED EARTH OR ELSE ALLOW ME TO SLEEP PEACEFULLY FOR EVER AND EVER.




ALMIGHTY GOD understood the reason that LUCIFIER was deeply hurted by the acts of HIS ARCHANGELS. So he said O SATAN IF YOU WON'T RETURN TO MY PLACE THEN I ANNOUNCE THAT THERE WILL BE NO HEAVEN FOR ME ALSO. I WOULD STAY IN THE UNIVERSE LOOKING AT YOU. YOU ARE THE ONLY ONE WHO WOULD HAVE THE POWERS TO REWRITE THE DESTINY WRITTEN BY ME. THOUGH YOU REST HERE IN THIS ICY PLACE STILL YOU CAN GO OUT AND CLEAN THIS PLANET ANYTIME YOU PREFER. TILL THEN ALL THE ARCHANGELS WOULD ALSO BE ON THE SAME EARTH AND WHEN YOU FEEL IT CANNOT BE RESISTED FURTHER, THINK ABOUT ME AND I WILL PROVIDE YOU THE AUTHORITY TO DO SO. 




After saying this ALMIGHTY GOD reached the vast universe and the within no time the kingdom of GOD broke into pieces and all the archangels fell on the earth in various parts of the world and developed their own group of followers and today all those archangels have already grown up popular according to their followers base. But no one knows which archangel have selected which religion. 




LUCIFIER who has slept during that time has left no information about anything. HE is today a mystery and no one truly knows in which part of the world is HE currently now. 




This might sound like a illusion but what is written here has already happened on the world. Today each archangels have reached a stage wherein it is difficult for any common follower to reach nor to meet them directly. We have various offices in the form of churches, temples, mosques and so on. We can just pray but only THOSE WHO HAVE PLACED THEIR FAITH KNOW THE TRUTH OF THEIR MADE GODS NATURE.




ALMIGHTY GOD is lost somewhere in the universe and SATAN in the icy slopes of some unknown place. Remaining archangels are ruining our lives and we people without knowing the truth are barking at GOD and HIS SLAVE simantaneously without shame.