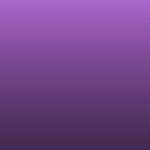 A Child's Dream And Nightmare
Read Count : 6
Category : Diary/Journal
Sub Category : N/A
   As some of you know, I was a small boy in 1996, when the Pokemon franchise swept across the United States. As a boy, I fell in love with these fairy tale monster franchises which stoked the fires of my imagination. This is what led me to becoming the type of writer I am. I talked a bit about this the last time I wrote an article, but I want to focus on how the collecting effected myself. On my first ever book, "My dog Nick" written when I was five years old, I wrote on the blank pages in big letters "Go Pokemon!"  And also doodle on some other pages.

   This was just the beginning, as most of my life revolved around my imagination, stuffed animals, and Pikachu would become a natural part of my life. Including Saturday morning cartoons and playing with my brother or while I was alone. I started seeing my talking Pikachu as more of a companion than anything else. Legoes, stuffed animals, yeah I had it pretty soft when I was a kid, or you would think that at first glance. There's several reasons why I was this way though, as I will explain very carefully piece by piece.

   I was not a normal boy, and when I am saying this it has nothing to do with gender identity. My physical handicaps as a child inhibited me from being the kind of child that plays sports, but I did run around insanely. When I was chasing a particular blond girl wit turquoise eyes or running away from a red-haired girl with brown eyes. I was lucky to have some normality in my life. Though, the rest of it was not as soft and fluffy.

   My childhood was complicated, because of my verbally and emotionally abusive father. I often took to using my imagination and games, because I had difficulty with coping with the type of person I was stuck and living with. I won't go into the how's and whys, but know that our relationship is only by birth and I have basically cut most of my ties with him. Most people would assume my childhood was easy, but it wasn't given the situations. My mother tried making up for the two of them, but it wasn't enough.

   When I was five and seriously ill, my father showed no interest until he saw the doctor's face, my mother's and my own. I had been ill for three months, recovering at home with a strand of infection that could of killed an elephant. My father never visited me, and I was alone through that winter and Easter. The teacher, handing off my homework to my classmates to bring to me during that period of time. Day and night, I was tired and weak doing what little I could. This was a very difficult time to get through, and my dad gave me very little support. In fact, I can't even remember one particular time he sat by my side. I do remember him complaining about it though. I started using my imagination to cope and discovered a loathing hatred for my own father. 

   My eldest brother was in and out of trouble, on so many occasions he came back to live with us for long periods of time. This was mostly due to his own stupidity, which still bites him back today. This is another complicated love and hate relationship. Living through so much trouble, it shouldn't surprise you how I am. All I can say, is that at least he's sorted out part if his life.

   Anyway, after you take into account the lack of childhood friends I had after we did a short move about 40-50 miles, you might understand that my games and imagination was almost all I ever had. And this is a portion of the recipe that gave birth to who I am.