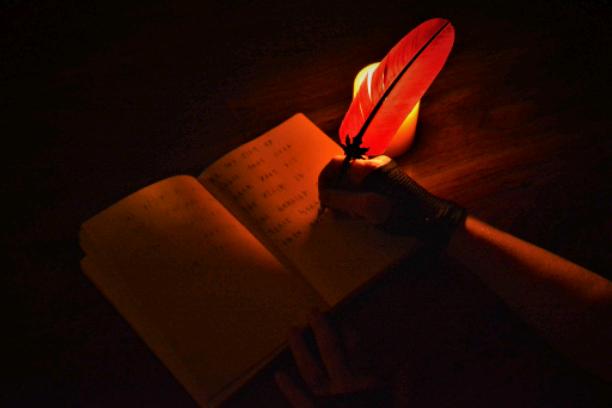 Humility Things
Read Count : 2
Category : Stories
Sub Category : YoungAdult
I sweep the days in low estate, I look broken because I am.

I look cool because I'm humble.

You may say I'm hard; but I'm gentle in low of heart. I'm not cruel but I'm kind and bright. As you see my lines, you recognize my rythms. As you say I am wrong, because most times I say I am. When times you call me good; I say it isn't me that's good but only one that is truly good. Though I'm human like all of you, I have my downs & I have my ups. So much I hear good things; you might praise me but really I don't deserve.

I'm not bigger and I'm not better. I'm just lowly and just plain. 

I'm just ordinary in my own way but really I am Romalis, I deal with humility things. That lies deep within my pores, I have stains, I have faults. I don't exalt my own being, but I say everyday to myself, 'Who am I to you?' nothing special, nothing bland, but just plain and official. I still find a throne somehow; even though I'm just a mule of low estate, I still get a crown of royal splendor, even though compassion and sympathy lays within, sweetness and gentle I prefer to be. Love is my authority and serving, and a desire to be there is my happiness. I love you, I love you Oh yes I do. Even though I have faults, does not mean I won't hurt but not intentionally I say. Only from love I'm careful with words. I have power of life and death not in my hands, but in my mouth I place on paper. it manifest within but why say get over it? But really it's death unquenchable fire that consumes and devours within you. So why tell me, stop feeling this way, it's only a joke. But really it's deeper than that. It's the soul that matters, so you have power of death and life, not in your hands but of your tongue. If you're not careful, you will reap what manifests within the vessel you've cursed, and if you continue to pour the gas, you will be punished not just on earth. But your words are examined carefully in the world unknown, and by your words you will be justified, and by your words you will be punished. By your thoughts you think good or bad, even your secret heart will have consequences. So if you have not humility wisdom, and humility things deep inside, your pride will throw you away forever, if you don't have humility words, please don't speak, you'll curse yourself. If you don't have encouraging flows, your rivers will become filthy as mud and dung. If you have humility in choice, you will live forever more. But if you have careless moves and careless vows, you can ignore and you can scoff, but sooner you will know and desire to repeat back your evil for good instead, but time will be too late if you don't have humility things. Humility things will keep you safe from the darkness of night, but the confusion and madness of you will paralyze your veins at night, without sound, without moves, so be careful what you do and what you say; keep humility things as your fame.