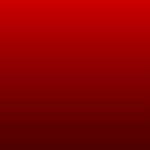 Happy New Year! Good Morning.
Read Count : 10
Category : Blogs
Sub Category : Miscellaneous
    Good Morning, Happy New Year, and this year I've had a surprising epiphany. That next to no one achieves their New Year's Resolutions, ever, so why make them. We're just going to break them anyways so for me, I'm throwing it out the window, not even going to try. Instead, here's an idea. Every month, starting tomorrow, I'm going to write about something people want to change and why they shouldn't change it, but to come to terms with it. So that way instead of trying to destroy one epic goal for 365 days, I'll be trying to convince others that they're most likely fooling themselves, and instead they should get more attainable goals that wi l actually help.

     Regardless have a Happy New Year, and I encourage you to keep it happy. I wish you luck on whatever goal/goals you've set for the year/months to come as well as any improvements you wish to see upon yourself and the world.

       Although nothing remarkable happened last year, I have joined the community last year and that itself was an eye opener for me. That there are a whole group of people that share interests with a novice writer like myself. You are all so amazing thank you for your support. Now finally good night 2018 and good morning 2019. Time to set down my 12th Pepsi and my 8th cup of coffee and hit the hay for the little sleep I can get. Good morning.