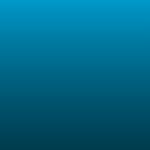 The Unexplained
Read Count : 10
Category : Articles
Sub Category : Motivation
    I enjoy the unexplained parts of life. In a world always progressing in fields of math and science, it's fascinating how much farther they can go. 

    I love magic and illusion for the sole purpose of that there's a reason it's possible but seems impossible.

     I love hope and miracles because even when you feel down, there's always something to look forward to in life.

     I love the idea of true love, because you're no longer living just for yourself, but for the other person out there waiting for you.

     I love the idea of ghosts and spirits, that live in with us even if we can't see their physical bodies. That the people who love us can still be with us not just on the inside.

      I love the ideas of luck and karma. Even if I do good and no one is there to see, that I am still being thanked.

      I am thankful for the reassurance for death and the afterlife. Something for when my time here comes to an unfortunate end, I'll be able to live on in the next life.