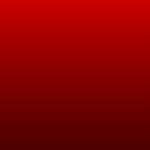 My Useless Inspiration
Read Count : 10
Category : Articles
Sub Category : Motivation
    I'm always looking for inspiration, it seems. It's why I like listening to birds as I walk or drink coffee in the rain while reading a book on the front porch as the sun sets. Seeing rainbows after rain and the many colors of the sky at sunrise and sunset. Trying to find a hummingbird's nest in the large tree in the front yard, or paying close watch to the stray cat that lives in the backyard.

    Inspiration is something that no matter how much I take in I always lack. Seeing a sibling take their first steps and mom joking about how long it took you all five times. Winning your first Magic the Gathering game against your dad's superior deck at seven. Teaching a sister who can't even read yet how to play chess and seeing her do so well. Having a little brother after three sisters. Winning my first debate tournament.

     It doesn't matter how much I get, I always seem to never come up with any ideas for anything of an art, no matter how many people say I'm good at it. I can't draw, sing, build, anything with free thought that turns out as the ever better image in my head. I never get what I want. Like  I wanted to write about what inspires me, but I settled on how it doesn't help. I'm never satisfied with what I create because I always say it can be better, and if it isn't the best then it shouldn't exist at all. Which is my biggest downfall in life. This has kind of been my way of coping with it, thanks for reading.