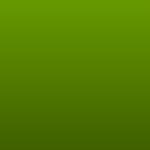 Category : Poems
Sub Category : N/A
When they called me by the name of my father

Did they understand how much that hurt?

He lives his life to the fullest, unbothered

That he created a family but the marriage didn't work. 

I used to deny his existence in me

Until I grew up and made my first love cry. 

She's gone but the tears flow endlessly 

As I watch the solid and beautiful wither and die.

I am the first generation of a con artist

My entire existence was built on scams. 

I never hated my father (he probably tried his hardest),

I hate that he is exactly who I am.