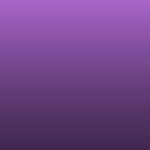 The Person Who Meant The "world" To Me.
Read Count : 6
Category : Diary/Journal
Sub Category : N/A
It's so weird about how we get close to a person whom we never imagined to. A person's life is full of motives and goals and then on this path of our lives we meet people whom we may never think of!

 

    Have you ever imagined getting close to a stranger out there who never existed for you before, but now if you don't talk to them for once, you feel low and sad. You always want that person around you with whom you can share all your bullshit stories with and do the dumbest things with.




    But also there are times when you loose hope and interest in that person and people fade away, that phase of your life gives you sorrows and leaves lots of questions behind asking you about what happened that this very person who meant the world to you and not your so called "world" now. 

  

  People say that as time pass by, priorities change and so do the people, is that really true? 

  

  Well I personally believe that as time passes by, things around you change for your goodness. A person who was very close to your heart has left you today for some good. We can't force a person to stay in our lives. He or she is going to stay in your life till he or she wishes to. Maybe after they leave, you got to meet some more interesting people in your lives who will stick to you no matter what. Maybe.




  Dont cry over what happened and what made you go away from that person, smile and cherish the moments you had together and move on. Moving on without that person is going to be hard, but its not impossible to any person in this whole world.