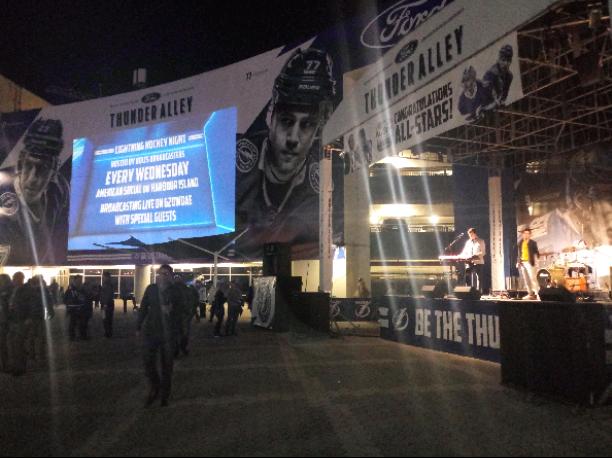 The Amalie Arena
Read Count : 8
Category : Articles
Sub Category : Travel
Tonight I was drawn down Morgan street by the sound of Sarah Smile being performed by a live local band in Thunder Alley of the Amalie Arena. The number of people funneling into the area was off the charts and the way this guy was singing lifted my steps higher and higher the closer I got.




The Tampa Lightning hockey team was playing Canada. As usual here for the Amalie Arena, they were playing to a sold out crowd. The sound of the band fueled the energy and it was totally was electric. White lightning bolts on blue jerseys could be seen everywhere, but the Candian crowd was represented as well and were easily spotted in their t-shirts and shorts. 




The Amalie Arena is a huge sight to see. They not only host the professinal hockey league, but have concerts, speakers and pastors from every corner of the world. This place is seriously committed to bringing only the best to bare and by the quality of the band that was playing i could only stand there in my goofy hat ginning like an idiot, because there was just too much going on for my eyes to see it all. It was their typical excellence in action.




To check out what is up and coming in this downtown place go to: 

You definitely wil not be disappointed. And as an inside tip, you can hang outside in the Thunder Alley for free. Just saying...