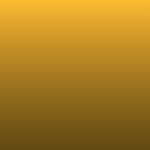 ON THE WAY HOME
Read Count : 20
Category : Poems
Sub Category : N/A
Down below on a heart vessels,

It mellow chilled bear of arms.

It is the spot I keep you warm on.

The strength take us back home.




Known we are lost and our actual place chaos.

The acquaintances we assist betrayal our thoughts .

We almost split and end it in the theory.

Where we are is in the dark together.




No time or relocation found.


My compass always point back to the center. 

We go around and around.

I see your brown face bold eyes frowned. 




All i serve the purpose to keep you safe.

All with my body as your shined armor. 

Hoping the light reflects the moon.

We might see a direct path soon.




Coyote coyote I heard.

Still you remained let tears fly. 

No passing of our moments guide. 

I Am not the one who hideway.

IAm leader lead you away from the danger. 




See out of me,curved shape potential .

I have people known,I am no underdog. 

I cut through a depress state of things .

Whether your heart is in or cold apart.