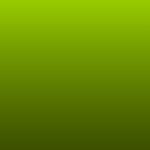 "The Hauntings Of Avalon" By Flo Swann
Read Count : 7
Category : Notes/work
Sub Category : N/A
   Hello, my fellow writers. Long time no write on here, I have been hard at work on "The Hauntings of Avalon", and it's in the editing phase now. 

    It's a 23,000-word story about a young woman named Rita, that stays at the Avalon Motel for the summer before going to college. She is soon haunted by a ghost in her dreams. The ghost wants Rita to know what happened, and who murdered her. 

    The story is written in first person point of view of the main character, Rita. This story is an introduction to the next book I'm currently working on.  The title is " The Hauntings of Avalon, Harold Edwards side of the story". Will be written the first point of view also. I'm excited and happy to work with IUniverse publishing, they are awesome to work with!