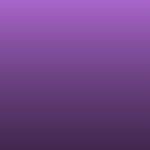 Titanium (Revised)
Read Count : 10
Category : Poems
Sub Category : N/A
Sick inside of myself, I feel the madness aphrend a meltdown. 

I feel the apparatus of psycho in tune. 

I choose not to lose my sanity. 

My vanity my vanity split into two.




I got one part of being selfless and wildly childish. 

It enough for you.

When the other side malicious tap into impulsive mood, you go change your mind too.




It freaking conflicted and bother me real soon.

Only I need a person who would just listen to the news.

Swear to God, I mean no gain of agony from you.

Thus I am subjects to be reason as a blame,I cannot go and complain.




I know  both isles of my space is not great stake. 

I fight miles to break realization under the paint.

Hoping that molds and carved into whole stronger ties.




Time holds better version of me instead.

I asked of you to hold me close?

Shut the door to outside world will relieve us of any deviant sins.

Baby,I spent nite cast first stone as your own love.




If we cannot have us then there no world I rather be part of .

I am above lust and dust off small particles on the physical world no fuss. 

I the invisible titanium glow of us. 




Magnificent as the holy spirit. 

I take souls beyond the gold.

A,man does not descend in the way. 

I shall set the stage. Declare we the directors will written our lives. 

An none of the trials be foretellung our nature. 

It not written but the seasons shall inspire it to come.