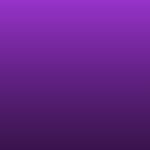 Category : Poems
Sub Category : N/A
Entering all heights of lowest.

The soul is living.

The spirit fallen down a misery.

It Is negativity. 




Drain energy, thy intelligence becomes mysterious. 

Slumps into dangerous game.

Lies,lust on the mind 

What will be face with the fate?.




Madness ends a life over the past..

There no reconciliation aftermath.

The still memories are distilled in family responsibilities. 

That a not good of tease.




Person no longer living. 

His lesson have been lifted...

Tears dawned upon a time 

The help could been right.