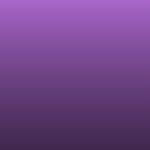 Sugar Lane Hill
Read Count : 5
Category : Poems
Sub Category : N/A
Sugar lane hill sugar in the thrill .

I put  a coat of white snow on my mind. 

Like a kid on coke rush, 

I be fine. 




If something dandy turns a girl soul rancid,

I go shake the awful devil of smell. 

 Bring jubliee on three bells.

Do not touch my sugar hill sugar.

God sniffed the salt of your liver. 




I am heck of Deliverer. 

Chipper than a wood pecker.

I chuck wood much more than a wood chuck beaver could .

People ask how?

I say because I am type of cowgirl .




Bought down by the slums  of dirt. 

Picked up, blossom by love and God. 

He the creator say it was alright.

I trembled as my self fallen apart.

I knew he come home and take me to his glory.