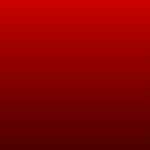 Submissive
Read Count : 3
Category : Poems
Sub Category : N/A
On the way to the very last entity, I added up all minutes to hours used to be.

Days of breathe,hope some of us believe 

A cool release from this lonesome.




Known single nights are depressing. 

We tend to eat and drink,if we confessing. 

There no sin potential tended. 

Our woes whined down in fears.




Why do damage of others interfere?

Leave no clarity

Here we are broken,awake with the tragic.

No remedy on sudden lost memories. 




Painfully us women hearts depleted. 

Yes the bleeding from us self beating 

We continue blame on be submissive. 

When he or she were missing lately.




A spiteful message laid in the reality.

Our beauty,voice and efforts quicken dispose of.

Found out later,a man did not desire love.

It kick in our lives. 




A shame of wasted union. 

Universal pleased with anyone special love ones.

A physical treat to keep.