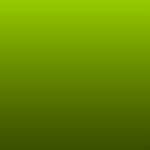 WINTER WONDERWIND
Read Count : 3
Category : Diary/Journal
Sub Category : N/A
The blistering wind moved fiercely down the city streets. A town surrounded by three rivers is never a fun place to be in the middle of January. I get off the subway and make my way up the steps to Wood Street and suddenly I feel the cold blast hit me like a million sharp knives. Quite shocking and painful at the same time. Aware of my surroundings, I notice the steam rising above from beneath the manhole covers in the streets. Along with the many bystanders bundled up in layers, striving hard to retain as much heat as their clothing would allow. The sound of car engines roaring and the constant honking of horns fill the air with commotion  I stop at the corner waiting for the light to turn green and quickly check the time on my phone and while I still have a half hour to spare I make a pit stop at the one of many Starbucks along the way. Perhaps a cinnamon dolce latte with an extra shot of espresso is just what I need to tackle these crazy low windchill factors. So I walk another half block to the coffee shop and before I made my way to the entrance I was approached by an elderly woman who appeared to be homeless. 




"Excuse me honey, would you happen to have any spare change so I can get a cup of coffee? It's awfully cold out here and I have no place to go at the time being. She desperately asked. She was short and petite, most likely in her eighties and she was bundled up in a long, gray jacket. The first thing I noticed about this woman is she had no gloves on her hands. Her boots were falling apart and she had a red duffle bag sitting on the ground next to her.




"Well...I don't carry cash on me but what I can do is buy you some coffee. Come on let's get you out of this bitter cold" I told her as I opened the door and helped carry her bag inside. 




I sat her down at a table and got in line to order our coffee. When I got up to the register to order and pay I seen some gift cards sitting on a rack so I decided to purchase one for ten dollars. I then wrote the amount on to the card and seeled it shut into the small, gift card sized envelope. By this time it was 8:45am and I had to carry on my way to work. I took the cup of coffee to the woman and sat it down at the table in front of her. Then I set the card down next to it. She smiled happily 




"Thank you honey this means alot to me. And what's this? She questioned regarding the small envelope. 




Then I glanced at my phone once again to check the time. "I have to go but you just relax and enjoy okay?" I said as I headed towards the exit and walked out into the cold. 




The rest of my walk to work all I could think about was this seemingly homeless woman I had just helped and it made me realize that my life could be so much worse off than it is at times. That last couple blocks to work in the freezing cold did not seem so bad subsequent to that moment of paying it forward.