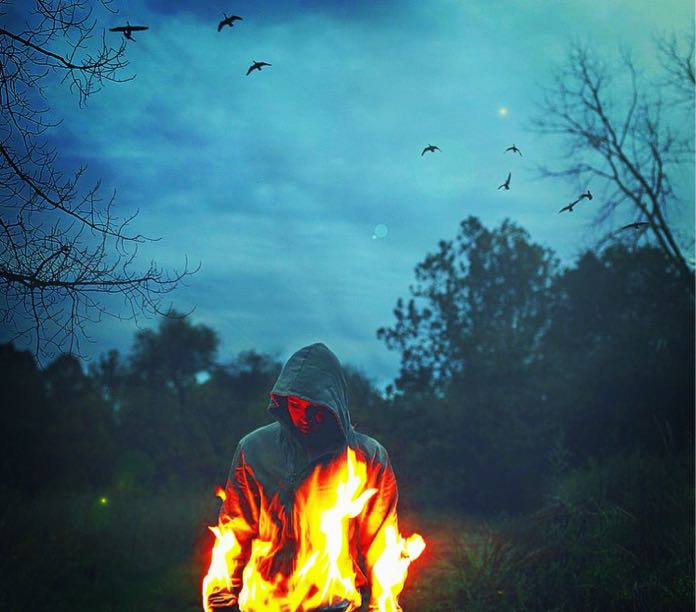 My Journey Part 1.
Read Count : 22
Category : Poems
Sub Category : N/A
Bakersfield, CA. June 8th, 1993.


This date is the beginning of the crazy story about me and many memories burned into the back of my mind that inevitably forged the entity you now see. 




The Gemini soul I have always been has finally made it to the physical world. 

Birthed a bastard child to two addicts that crossed paths and somehow created me...bringing me into life instantly introducing all of what is or will be filled with complexity. 

I don't feel shameful, it's a feeling much more surreal; It's a feeling beyond confusing. 




Obviously, I wasn't planned, leaning more towards an accident, if you must. 

Such a negative thing to hear from my mother for the first 5 years of my life, I began to lose trust in those who lost sight of what is right. 




Dad was still in the picture but my mom didn't want him with us but she only showed neglect, well she just didn't really give a fuck. 

I was nothing more than a quick buck to her but my dad had other plans, I must have had a little bit of luck saved up in some distant land. 




My father took a stand, packed some of my belongings, took my hand and in that moment the journey of Those Meaningful Words began.

My father lead me to a better path that I can follow into all future tomorrow's; into the unknown land filled with ambition to conquer all the next levels.....




TO BE CONTINUED....




Signed, 

Those Meaningful Words.