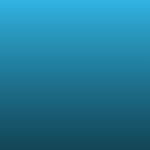 Play Store Reviews
Read Count : 49
Category : Articles
Sub Category : Miscellaneous
Hello Writer's Outlet community.




A lot of the success of the app depends on ratings and reviews in the App and Play stores. For a long time we had a strong 4.2 or 4.3 rating and it helped to attract new members. Since last summer we have dropped to a 4.0 and in danger of falling to a 3.9. It seems that if people like the app they don't want to review it but if they find anything wrong with it, they are quick to give it 1 star. I have offered to help every single one of the people who left bad reviews but have not had much luck in getting a response. 




If you haven't already, please consider going to the App store or Google Play and leaving a review or even just a rating. If you like the app, 5 stars will really help and also your feedback can help others decide to download the app. It will also drown out some spam reviews we have received.




If you have rated us thank you but please consider updating it. It will move up in the order and show more positive recent reviews.




Thank you everyone.