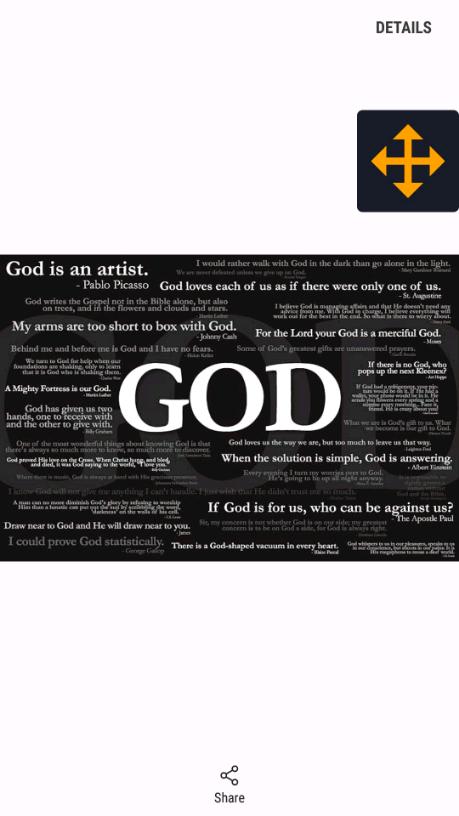 Should I Hate GOD?
Read Count : 9
Category : Articles
Sub Category : World
ALMIGHTY GOD, should I hate YOU? Just because YOU have given me a life to lead. Truly I should hate YOU because YOU have never made me feel unhappy. Why shouldn't I hate YOU? YOU have always taken my sorrow and have made my life more and more dearer.




I will hate YOU like anything because YOU never left me alone. I will hate YOU for rest of my life for all the good things YOU are about to do to me. 




Yes, YOU truly deserve to be hated because YOU are so good that YOU EVEN CARE FOR YOUR ENEMIES AND NON BELIEVERS IN YOU. 

 

Even after reading this article if anyone says I HATE GOD. He is definitely not a human. 




I used to term HATE to show how much I love ALMIGHTY GOD? It is true difficulties makes anyone weak but IT IS GOD ALMIGHTY WHO HELPS UTMOST EVERYONE OVERCOME THAT. IT IS HE WHO GIVES US THE ENERGY TO FIGHT THE SITUATIONS THAT WEAKENS US.




If anyone hate ALMIGHTY GOD so much than why are they alive? What is life? It is the ALMS GIVEN BY GOD.




You people don't want GOD but want HIS alms given life to lead? Why? Return it to Him, no non believers of GOD have rights to keep HIS things with them. DIE AND RETURN BACK WHAT YOU HAVE ACQUIRED FROM HIM?




DARE TO DO IT?




Useless junks, IT IS NOT WORDS THAT COUNT IT IS ACTION THAT MATTERS. Before saying I HATE ALMIGHTY GOD, think twice YOU ALL HAVE SOMETHING OF HIS WITH YOU, UNLESS YOU DON'T RETURN IT, DON'T ACT SMART. It is injurious to your coming lives. 




HATING ALMIGHTY GOD IS INJURIOUS TO YOUR LIFE AS WELL AS YOUR FAMILY. DON'T PRACTICE IT FORSAKE IT AS SOON AS POSSIBLE.