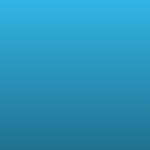 Category : Poems
Sub Category : N/A
Sometimes its the dark that makes you see, the truth lying behind the lies so casually.

So when the curtains are up and old graves dug,

One's in satin and silk now wriggles in rug.




Like all hypocrites, events are two faced,

Deadliest of poison is often honey laced.

Of the modern era, currency is wit,

Politics and deception are the only things fit.




Rich getting richer and poor rats,

Poor are headless, while rich flaunt hats.

Paradox of today are hard to go unseen,

As man turns greedy, ruthless and mean.




From the depth of subways and tips of scrapers,

See men in spectacles jostling with papers.

They work to death to live the next day,

Money's got into them, it's their love their dismay.




Money can bring in light or take it from you,

Living for self is known by a few. 

But as days will go on and we will move up,

A dead end will come and all has to stop.