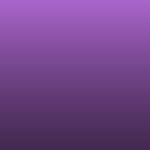 Story Fragment... I Have NO IDEA What To Do With This, But I Love It And I Think It Could Really Be Something. Any Thoughts???
Read Count : 11
Category : Stories
Sub Category : Horror
"Ooh, did you cut it open? Or cut it off? I wanna see!" Doddie said.

"No, I didn't. You'd see blood all over the place if I had" Scott said, yanking his hand out of Doddie's reach. "Kinda wish I had, though." He massaged the finger he'd pinched between the dull scissor blades.

Doddie scrunched up his face.

"Why? You like cutting yourself or something? Weirdo!" Doddie said, circling his finger around his ear and laughing to an imaginary audience.

He punched Doddie in the arm.

"Course not, dipshit. But if it HAD broken the skin, the blood would have somewhere to go, instead of pulsing, trapped behind the irritated skin."

Doddie stared at Scott, unblinking.

Scott rolled his eyes.

"That means it would hurt less, DUDDIE," he said.

He felt a little bad about teasing Doddie, since he'd been the one to do something as stupid as catch the tip of his own finger in the scissors, but Doddie had never been very bright. Nor did he show any interest in improving that quality. Worse still, he seemed wholly engrossed in doing quite the opposite. Doddie was one of Scott's best friends, but Scott could only handle him in small doses, and even then only when the rest of the gang was together.