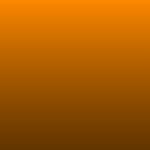 Mind Lost At Sea
Read Count : 8
Category : Poems
Sub Category : N/A
    On a ship made of books, with masts made of quills and the sails of feathers. Small but very fast as the deck is ever changing to accommodate for the rough or shallow black waters. At the front of the helm is no flashy decoration of a topless mermaid like most wealthy ship but is blank, for flashy, attention grabbing, or biased things will only slow it down. It is luminous and bright nonetheless and will go as far as the captain is willing, no matter how dark the waters will get. Without wind to fill the sails or oars to tirelessly row at a slow pace, the ever moving, ever changing vessel is a truly miraculous sight to be held.

   Sadly not everyone has in their possession such a miraculous vessel. Some are big, and heavy, and although impressive, don t go very far. Some are skinny and narrow, and don't ever turn away from dull rocks of ignorance or run into other boats in an attempt to smash them til they are skinny as well. Some get lost because there are no bright ships to sail next to, and just stay still. They are similar to the perfectly fine and bright sailing ships, but choose not to sail out of fear. These ships are dark, not black as the amazing waters they float in, but dark as in they cannot comprehend and sail on such waters. They get lost.




Be forever bright and help others read through the darkness of the world.