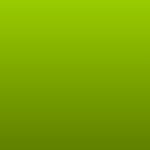 Less...or Is It?
Read Count : 4
Category : Poems
Sub Category : N/A
Aimless I walked, where the road lead,

Glories it seemed, were all in my head.

Faithless I prayed for all that I loved,

Tired and spent, burdened I trudged.

Bottomless was the abyss I fell,

No matter how hard but I couldn't yell.

Speechless I stared, all going wrong,

Desperately sought, where did I belong.

Worthless I felt, each time I woke,

Deaf to the world in whispers I spoke.

Useless I felt while lending a hand,

All I did was just stare and stand.

Needless to say how hopeless I felt,

When the world around me burned and melt.

Restless, I started. Hark! No more!

Looking around I did find a door.

Endless the way the door now led.

Fearless I partook, no matter what's said.

Doubtless I run now, restraint of a saint,

Colourless no longer my rainbow I paint.

Regardless how silently I screamed in past,

Witless my charge I knew wouldn't last.

Dauntles I come up leering at you,

Flawless my win, now what could you do?