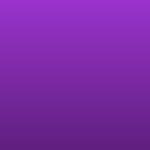 The Lips Of A Perfect Stranger
Read Count : 10
Category : Poems
Sub Category : N/A
Old....





Is far more pleasant than those of an adequate lover.
For sweetness escapes bitterness without strings
Attach to the heart, thus avoiding songs that sorrow brings.

Ball, my love, ball, relinquish yourself 
And allow beauty to blossom upon imperfections,
Why desire to chase passion
When pleasure is here, as what Heaven dealt?
So don't be fooled by love, baby
In my arms it doesn't mean a thing,
Because tonight intimacy isn't lovely
And you'll lose in the morning.

Yet, I can make your dreams come true.
I'll tell you i love you, although I don't love you.