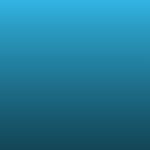 Writer's Outlet Update 12/16
Read Count : 18
Category : Articles
Sub Category : Miscellaneous
Hello Writer's Outlet community. We are approaching the 2nd anniversary of the app and I wanted to do a look back and also discuss the immediate future of the app.




This past year was both good and bad for Writer's Outlet. It started out really well and we got to a point where we had around 10000 average daily page views and a great stable of loyal writers and readers. Unfortunately, around mid-year we lost a lot of people. We also had a few issues with some immature people causing problems with our community and a magazine that while a great idea, ended up being neglected and ultimately canceled which caused a lot of our members to leave the app entirely or use it less. We also had a lot of negative reviews which caused the app to fall in the rankings on the app and play store and we had a Facebook group that was never used and closed as of November 30th.




We had a major update which included the chapter sections and some other cool features and that helped bring some people back. The 4th quarter has been very successful and relatively drama free. I am hoping to close out 2018 with continued success. 




I am committed to keeping this app running through 2019 barring anything crazy happening. Looking ahead, I will be updating the top writers once a month starting in January instead of weekly. It will be based on number of writings that month, ratings, read counts and views. Remember, the read counts are only from members on the app. If a writing is read on the web site or by a guest reader, it will not show on the read counts. 




Thank you to all of you who have supported the app and continue to support the app. Please keep writing and most importantly, tell your friends about it. The more people we have on here, the better it is for everyone.




Happy holidays and Happy New Year.