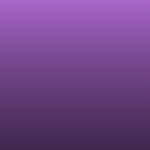 Can Creativity Run Dry?
Read Count : 7
Category : Diary/Journal
Sub Category : N/A
     I've only recently discovered my love for writing. I've always loved to read but never in my own life time did I ever imagine that I'd love to write. Rarely ever do I not have something to write about due to the little I talk. But at what point does humanity become redundant?

      There have been trillions and will be trillions more of human thoughts. What are the odds that eventually someone shares mine in a similar manner? When will I become a cliche of human ethics, psychology, and mannerisms? When will our creativity run dry. To that, I say never.

       How many trees have you walked by and were thinking about how blue the sky looks in contrast to the snow on the peaks of rocky mountains in winter. It hasn't ever occurred to me to enjoy the blue of a sky before just for the sake of thought. That's why creativity can never run dry, there are too many heads in the clouds. Too many thoughts flowing through the river, all a piece of humanity.