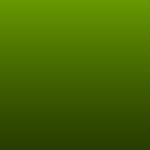 Clear The Courtroom
Read Count : 5
Category : Articles
Sub Category : Politics
   According to valuable sources, the DC court room was cleared for a mysterious Witness appearance in the case regarding Donald Trump and his relations with Russia during the 2016 election. Apparently this mysterious witness made an appearance, yet no one still knows the identity of this person except the grand jury and Robert Mueller. As you probably know already, things have been heating up between the Trump Administration and Robert Mueller's team of prosecutors. Certainly this sounds sketchy, but I understand the reason behind a witness wanting to keep their identity safe. It's hard to read between the lines we can't see, so I recommend everyone keep an open mind as to what the next few months may bring.

   To be honest, Trump's usage of his position to enable his own personal gain has sickened me. Still I want Justice, and can only hope that justice will prevail. Mueller, once said in an interview that his job was to connect the dots. He was to make the connections, on how, when, and why, this happened. As Americans, we are woefully given a great deal of misinformation from our mainstream sources. This can be dangerous to the safety of our people. Both Fox and CNN have relatively opposite appearances in what's happening. It wasn't until after Donald Trump started attacking the media, that ABC got involved.

   Should I hear anything else about this mysterious court case, relating to Robert Mueller and possibly Donald Trump I will let you know. It is with a great deal of hope that one day our country maybe freed from the confusion it faces. Make sure you read my next article, regarding Ted Lieu and his statements of regulating free speech. I would like to talk about both sides of this issue.