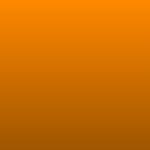 Do Not Try This Suicide
Read Count : 6
Category : Articles
Sub Category : Lifestyle
It is not for death but to live. Then why this suicide attempt.Anyone here is not worth living.

There is also every incarnation of our God. There is a duty for each of these incarnations, as well as everyone who is born as a human being. "Do not commit this suicide"

Some people have a duty to forget that they are obliged to commit suicide. The decision to get angry and the word spoken in anger will cause us great loss.

  She wants to be a head. When she expresses her love for her, she has disagreed with it.

      It is impossible to accept that we refused to accept his love so that it can kill and suicide

         Suicide is the end result of some who can not accept his parents.

   It is natural that parents are not suicidal.

   Love failure, angry parents, lack of marks, all of these are not suicidal

   What are the consequences of suicide? His parents, his good deeds, and his dreams become all the same.

So

   Do not try this suicide anymore

All of this is the reason for anger.