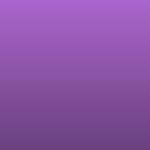 Category : Diary/Journal
Sub Category : N/A
Im honestly shook. Thats just a wow type thing. Busting a** to make sure things are good for a fresh start and BOOM accusations. Im not doing anything wrong. 




Im sorry if you felt i was. I have no wants or desires for anyone but you. So for that to be questioned is not cool. Why would i bullsh*t around with you. When i just explained what i want and im showing you how hard im willing to work to achieve it? 




I'm not talking all goody thats what you wanna hear. Its facts and truth. But i guess you dont think i have changed.