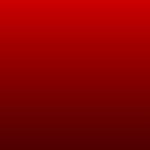 To Change The Line
Read Count : 4
Category : Poems
Sub Category : N/A
On this day, I feel so far away...




My body aches and I wish the pain would go away...




Read my heart and ignore the signs...




I might have a heart attack if I continue on someone else's line...




I yearn for freedom, because I have no gold...




Not because I am selfish, but because it would help me take a step to making me whole...




I am not greedy, because a care a lot...




If I had that first step it would mean so much more than I just bought...




So take me softly in your arms...




I'll change the world from it's polluted farm...