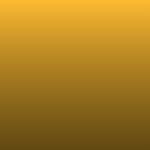 Devastating Night Terrors
Read Count : 5
Category : Poems
Sub Category : N/A
Don't we all dream?




The feeling where you are relaxed. That place in our mind, whisking us in a magical fantasy through our subconscious as we sleep.




Isn't it just peaceful?




To have that moment of being safe in our slumber? We never want to wake up. We just want to stay and live our dreams to escape reality. The world of awakening is just a bore. We just want to escape it. The eternal dreams await... Us.




... I'm scared...




That something will bounce back in our dreams. Like... What we want, our desires... Will overfill us with greed, lust and sloth. It's just too much sin! It's power grows in our hearts and minds that our souls will be in purgatory!




Raef...




S'ti taht gnileef gnidnuorrus su. Ew ekaw pu morf ruo stepeed, stekrad sraef! Ew yrt ot thgif ti tub od ew reve?!