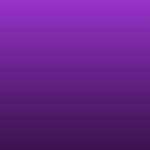 Friendship
Read Count : 2
Category : Diary/Journal
Sub Category : N/A
Dear BFF,

I miss the days we used to play,

I miss your smile, your laugh,

I miss the stupid things we used to do,

I miss feeling wanted,

I miss your hugs,

I miss your voice,

I miss the dreams we had,

I miss the jokes you told,

I miss the interests we shared,

Do you remember me?

Am I important anymore?

Will there be another day we spend together?

Can I just hear your voice again,

So I can stop choking at night.

What if the future bring us to forget each other?

What will happen then?

When the doctors go inside, will there be a broken heart?

Why doesn't memory last?

When you went those miles, why didn't that kill me?

What if it ever does?

Would you come?

I

Miss

You...