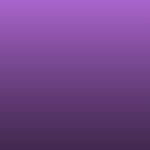 Been Away
Read Count : 22
Category : Notes/work
Sub Category : N/A
Last month I barely had any time to write because of a writing assignment I took on. A blog post called Treasured Memories Part Two (a continuation of Treasured Memories from September 2017). 

I've also taken on more Accountabilibuddies (writing friends we keep accountable of their goals and deadlines and support). We meet every week or so by phone. I have nine of them. Well... Just got my ninth today. A friend from college. We just clicked again. :) 

How's everyone doing on here? 

Should I post my blog entries on here? What do you think?