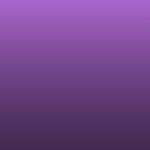 Secretly Drowning
Read Count : 60
Category : Poems
Sub Category : N/A
Usually I'm smiling and happy
I'm understanding that life gets in the way
But lately, I've held a secret that not even my husband knows
My anxiety is getting worse and getting away from me
Lately I'm drowning in thoughts of indecision
Am I just a fraud? 
Am I a good writer? 
Am I a worthy friend? 
I even doubt my abilities of being a wife
I try to keep it together 
And when I can't my husband's always there
Saying the right thing
But the thoughts are getting more frequent and sneaky
They now know my schedule
And they attack at night when I'm trying to sleep
My guardian angel is there and lulls me into sleep
But the moment I'm awake
The flood comes rushing back and all I can think is
Am I just a fraud?